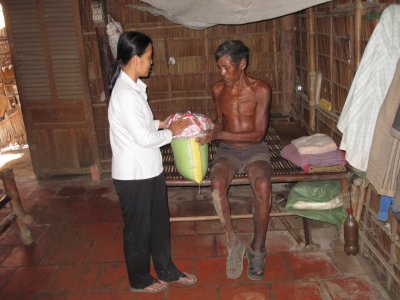 Painting of Fr. Damien of Molokai Island was donated by Russell Crosby to the sisters who work with people in the Philippines and Vietnam who are afflicted with leprosy.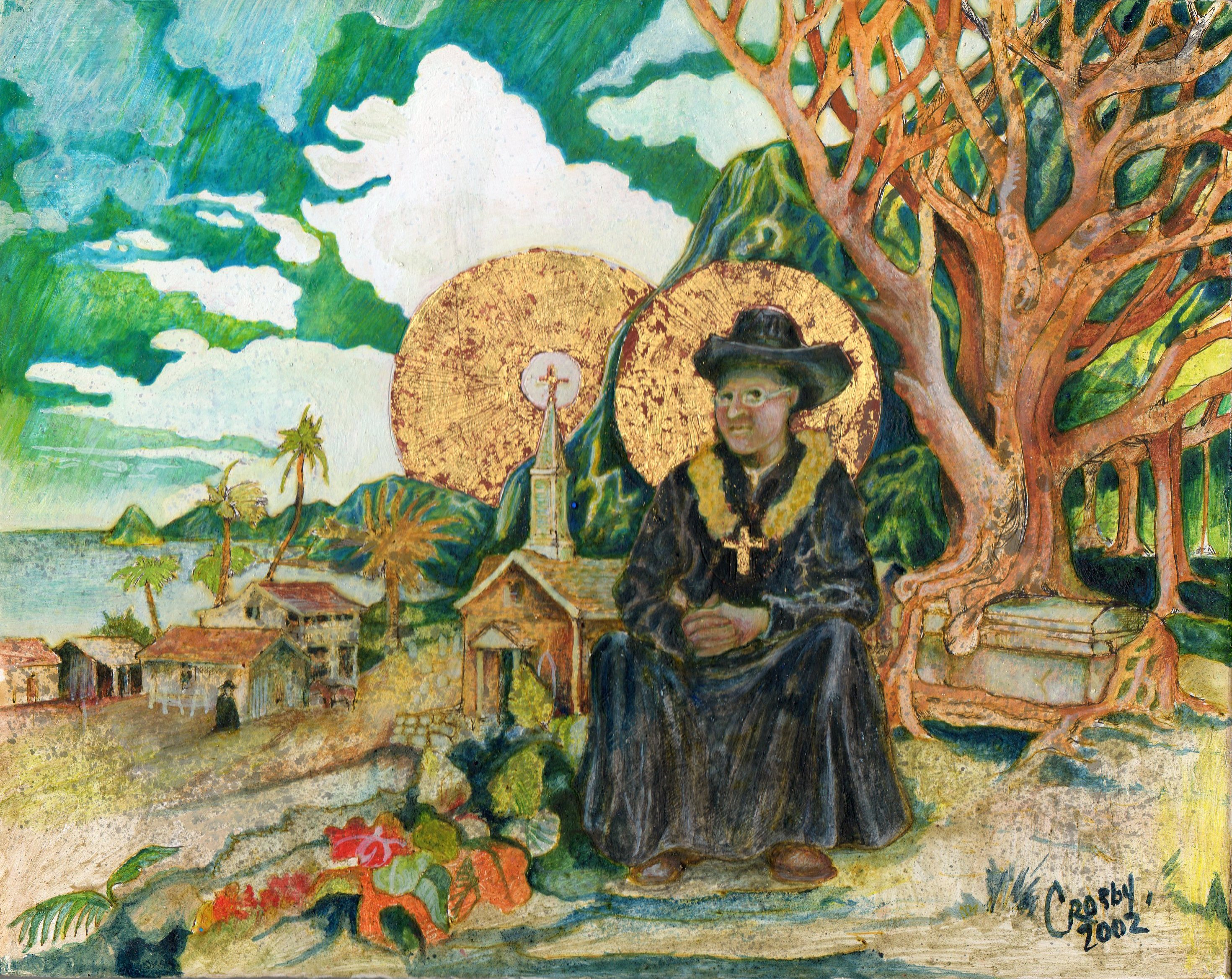 Click here for Letter to Sisters
**The need: child sponsors for our GEMS Heart mission in Cavite, Philippines. $180 per year, please see our Child Sponsorship page for more info.
** Sponsor a college student for $320 to $900 per year depending on location, please see education page for more information. We are in need of sponsors for June semester 2014 school year.
** Sponsor a toilet project in Ben Tre, Vietnam - $320 Please view our Vietnam page for more information.
Children Needing a Sponsor - $180/yr We have three chilcren available for sponsorship as of 1-11-2015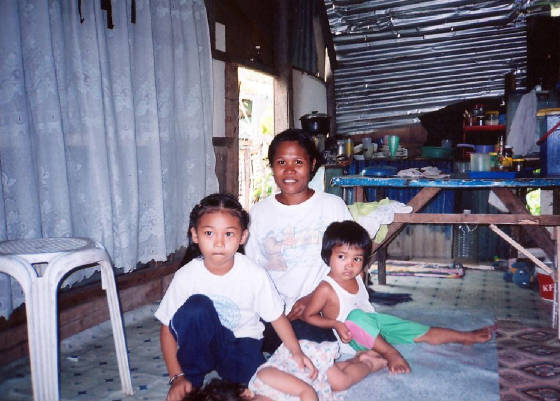 Video of Child Sponsorship Program - GEMS
$180 Will provide a new water well and pump for a family in Vietnam - See our "Water for Life" page

$ Any Amount $ Would be greatly appreciated and saved in our "General Fund" until we have adequate funds to provide another classroom project, or provide another school with a safe, clean source of water. Also, each year we support a medical project for an indivdual.

As you can see whether you've donated $1 to put a new pair of rubber sandals on a patient's feet and smile on their face, or $700 to provide a source of essential fresh water, the result is the same…You've made a difference. As you can see from the list of "New Projects", we have big goals planned to continue making a difference in the lives of the underprivlidged in Southeast Asia, but we can't do it without your help.

Vitamin donation for Philippine families




George Gange Donates Philippine Instruments




.

UPDATED: September 2, 2017

Sponsor a toilet project for disabled in Ben Tre or Tra Vinh, Vietnam for $350 - please visit our Vietnam Page for more info *new project 2017

Funds to help buy medicine and health needs for up to 198 people with leprosy living in Ben Tre Province, Vietnam. Any amount will help.

2016

$75 will pay for a 100 pound sack of rice for one of the many impoverished families in Southeast Asia.

$350 will sponsor a college student's tuition for a full year at Southern Leyte State Univ, Leyte, Philippines. $560 at a Metro Manila area college or trade school.

GEMS Heart Outreach (an Outreach Asia partner in the Philippines) - Sponsor a child and their familiy for just $180 per year. Receive two letters from the child each year. Please view our "Child Sponsorship" page for details.

No donation is too big or too small, and they ALL make a difference. THANK YOU!

Funds are needed for our Emergency Medical Fund at Gems Heart Outreach in Cavite, Philippines. We try to keep this fund at $800-1,000, today's balance $175. Please consider a donation.

.

Outreach Asia, Inc. is a 501 (c) (3) Non-Profit EIN 03-0460771

or check by mail :

Outreach Asia, Inc.

5608 Benton Ave

Edina

, MN 55436-2206

USA

We will promptly mail you a receipt for tax purposes. Thank you in advance for your much needed support!