NEW CLASSROOM PROJECTS
In November 2002, Gina and Mike traveled to Luangprabang, Laos and met with Ms. Kyoko Kinoshita. Kyoko works for a Japanese NGO (Non-Governmental Organization) with a mission of eradicating opium drug use by villagers in Laos. Through the financial support of our donors, we provided a total of (3) new classrooms in three separate villages in Laos during 2003. These new classrooms are solidly built with concrete floors, steel roofs, new desks, and even include toilet facilities.
On November 11,2003, we paid a visit to the villages of Namka and Mot Vet villages to inspect the newly built classrooms. The response was overwhelming and heart warming; the entire village greeted us and expressed their joy to have these new classrooms. The teachers and students alike were elated to have these new "modern" facilities to teach and learn.
On October 26, 2004 we celebrated the completion of two new classrooms in the villages of Moan and Vieng Hin Soung villages. We are also very pleased to announce our newest classroom project in the village of Hoey Yen. Construction has already begun and we can't wait till it's complete to bring the joy and benefits of education to another Southeast Asia village.
As we look towards the prospects of the new year, we have another classroom project in the works. This new classroom will be built in the Northern Laos village of Kachet. This will be a larger project and we hope to build classroom facilities to house grades 1 through 6. We have estimated the cost of this project at $3,933 and need your help now to raise these much needed funds. Please visit our page "How Can You Help" on the menu to the left to find out more about this project and others that depend on your donations to bring to fruition.
The impact that these classrooms have on their villages can't be stated enough. By providing a structured, safe environment, these children have a chance to break the cycle of poverty and obtain an education that will help them and their families provide a better life for themselves. In many cases, these villages either were using sub-standard bamboo huts with students sitting on straw mats on the dirt floors, or that had no permanent facilities to conduct classes. Thank you again for your financial support to brings these dreams to reality.
NEW "HOEY YEN VILLAGE CLASSROOM"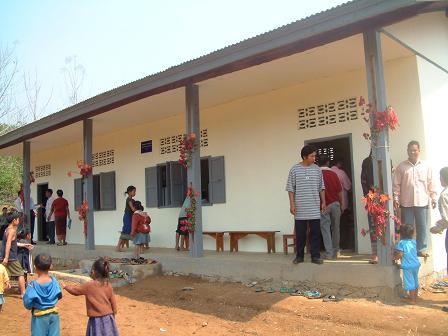 TOTAL FUNDING $2,595
Nammong Village Volunteers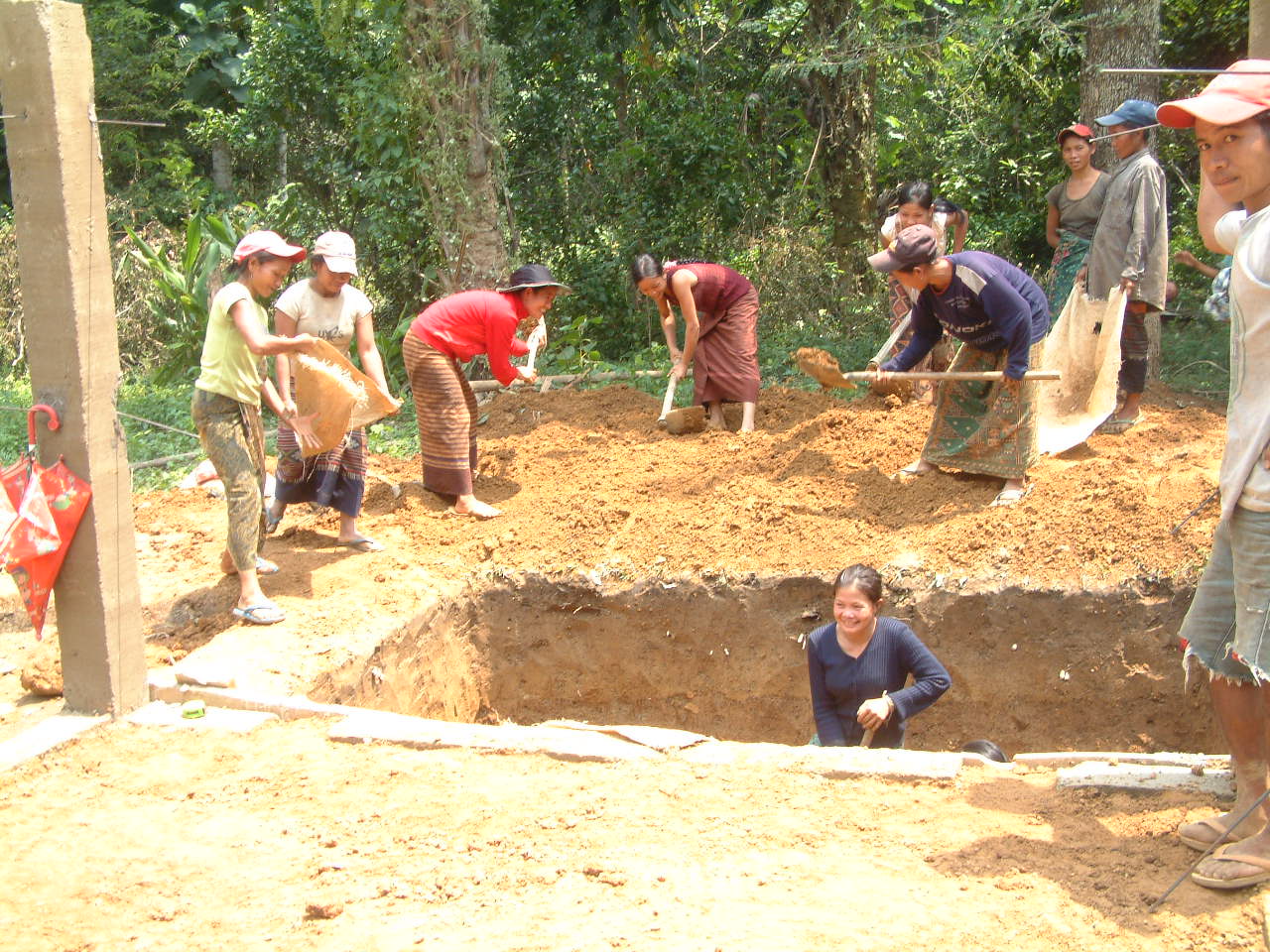 Digging Foundation for New Classroom