School Water Systems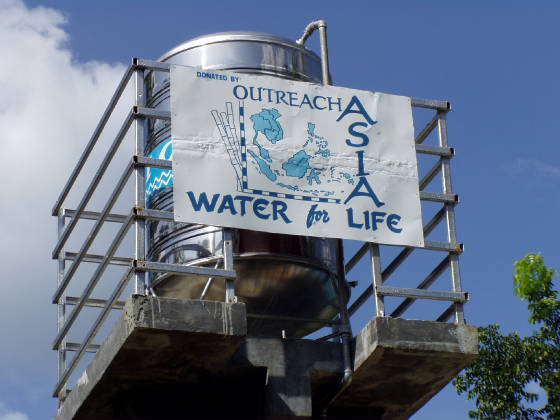 Bao Loc Kindergarten - Bao Loc, Vietnam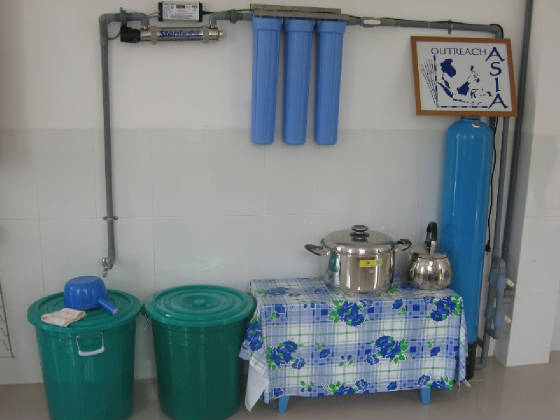 New Water Purification System - 2008
Primary School Water System - 2008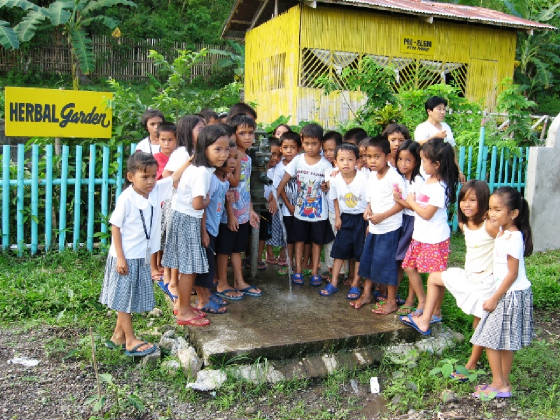 Cantamuac, South Leyte Philippines
Volunteer Staff Editha Capalaran & Dilio Cruz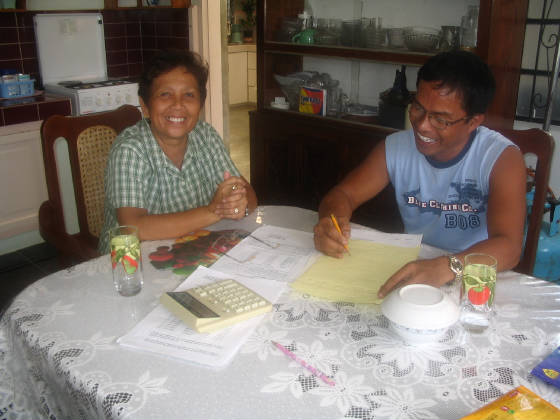 WATER DRILLING MEETING - LEYTE, PHILS.
Water For Life Projects
When we began our mission in Southeast Asia, one of the important needs that we identified was the need for safe, clean drinking water. The existing manual wells and rainwater retrieval systems were inadequate, and in many cases were contaminated with unsafe levels of bacteria. School children were forced to carry drinking water from home.
The new water systems that we provide with your support include new deep wells, an electric motor pump, a 275 gallon metal storage tank, water lines, and 2 drinking fountains. We are able to maximize dollars by using volunteers from the local Parent/Teacher Associations of the schools. Not only will the new water systems bring safe water for their children, but it also gives the village a sense of pride and accomplishment to complete these projects alongside the volunteers from Outreach Asia.
Since completing our first elementary school water system at Malitbog Central located on Leyte Island in The Philippines in August of 2003, we have successfully funded numerous new water systems for numerous other villages. Our second school, San Vincente, was completed by a multi-national group of volunteers from Japan, Belgium, and the United States. In March of 2004 we completed our third school water system upgrade in San Jose. We have also completed our fourth and fifth schools in Leyte and the Huong Vuong School in My Tho, Vietnam.
General costs:
Primary School water system (deep well, hand punp, cement reservoir - $1,800
Large school such as a high school water system (deep well, cement tower, tank, elec. pump, water lines, two fountains, etc. - $3,900-4,800)
"Water for Life"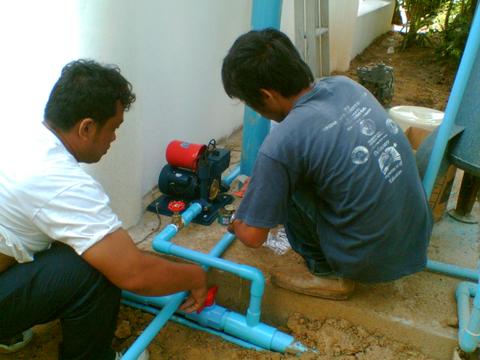 Testimonials:
"Cabul Anunan Residents and I for one is happy because of Outreach Asia who provide safe and healthy water to us. For almost two decades we live suffering of water problem. Outreach Asia you are a blessing to us in the community"
Immaculada Capilitan
Student
"School Water projects are undertaken by Outreach Asia, Inc., most probably to rekindle the spirit of Volunteerism in The Filipino People, especially the Parents Teachers Association, make them feel good to be a member of that association. We are awaken by Outreach Asia, as we lagged of a school project participation or involvement. Hail to Outreach Asia, Inc."
Leo Mundo
PTA Member
"The need to provide safe and potable water supply to the school children is a big problem. But suddenly somebody brought good news to the school that Outreach Asia Organization of Edina, Minnesota will give a water system to The Central School. A feeling of surprise to everyone. Who could be the charitable persons kind enough to think of donating a water system. Eureka, we know who you are! Long live Outreach Asia."
Imelda L. Luna
Teacher - Central School
click here "Santa Cruz School" letter of thanks
click here to view "Benit School" letter of thanks
click here for "San Isidro High School" letter of thanks
TURN OVER CEREMONY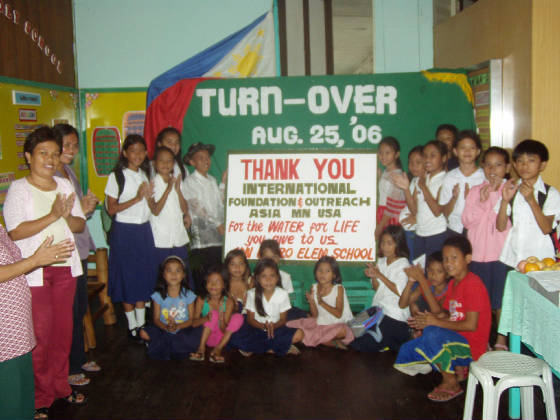 SAN ISIDRO SCHOOL - PHILIPPINES
New Water Tower - Hung Vuong School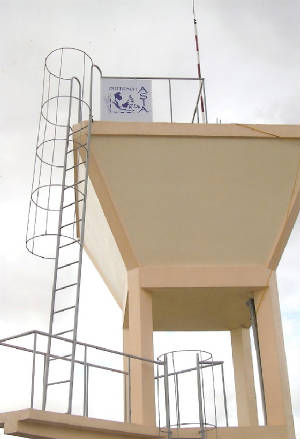 My Tho, Vietnam
Principal Capistrano & Gina Peck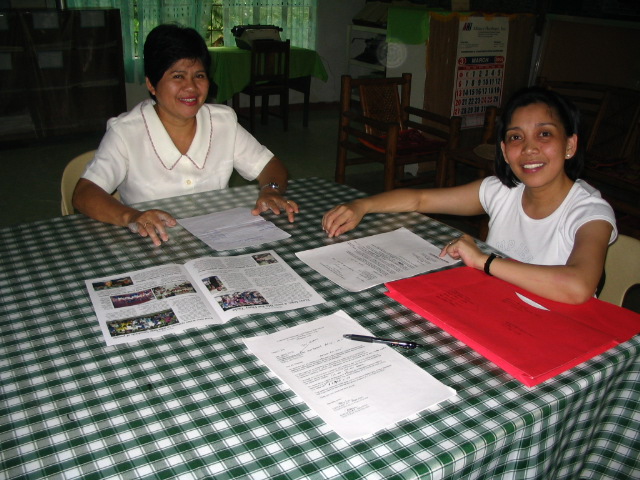 Santa Cruz High School Water System Meeting March 2005
VOLUNTEER TEAM MEMBERS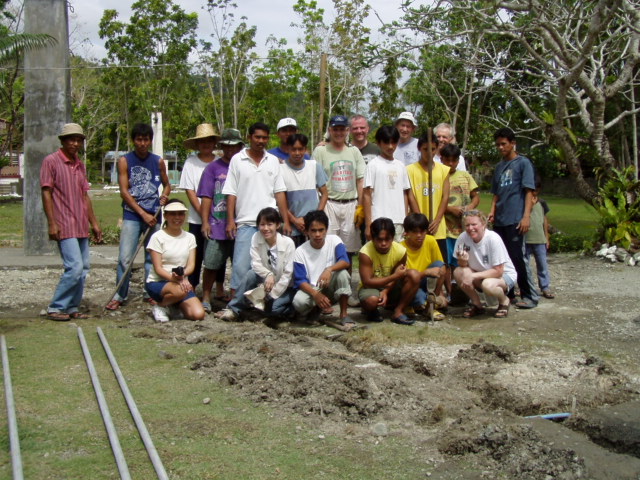 SAN VICENTE SCHOOL WATER PROJECT
NEW FOUNTAIN AT SAN VICENTE SCHOOL